Our hospitality concept is all about simplicity. 
Our B&B is the place to come to escape everyday life and have an authentic rural Italian experience in a charming, peaceful, authentic hilly landscape.
We are far from the chaos of daily life. We love the endless countryside and want our guests could find to be surrounded by the colours of nature.
Here you can find the time to see the sky change every day. You will love the silence, only interrupted by the sound of the wind.
We offer the luxuries of silence, peace and a slow pace.
Swimming Pool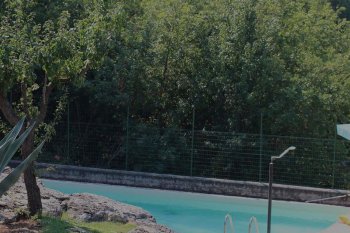 The La Voce Del Vento B&B has an outdoor pool with breathtaking views over the Lazio countryside and over the surrounding hills.
Garden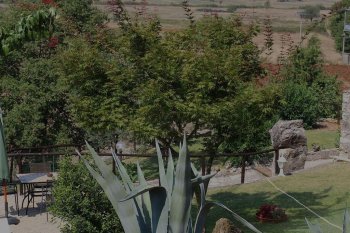 Our property is surrounded by a
beautiful garden for quiet reading, relaxing and enjoying breathtaking sunsets. It is the perfect place to plan the next item on your itinerary. Time passes differently here, you will love our Casale.
Breakfast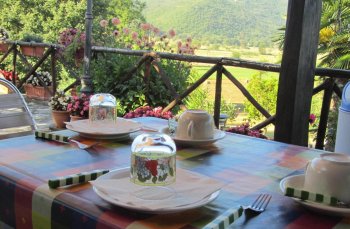 We offer you a hot drink accompanied by a brioche in the morning, also for vegans and gluten-free. If you wish to have a full buffet breakfast, it will be served in a place just 150 meters away within walking distance, by booking at least one day in advance.
Free Parking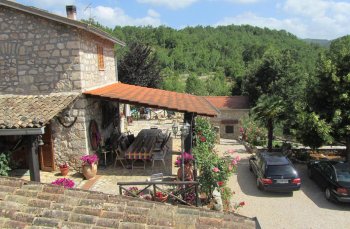 Free parking directly on the property.
Location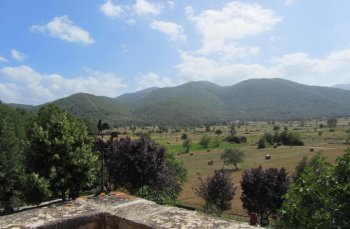 Explore a truly authentic destination.
Our B&B is located in a very quiet part of Italy, just south of Rome, and not far from the main motorway.
Grotte di Pastena (Pastena Caves ) 5 km
Grotte di Falvaterra (Falvaterra Caves)11 km
Sperlonga 36 km
Ciampino Airport 85 km
Restaurants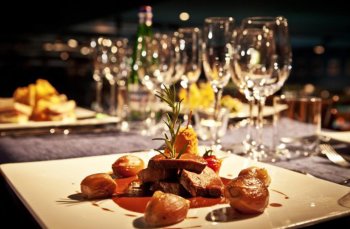 There are plenty of excellent restaurants nearby; Mamma Karin will help you to find the perfect restaurant to experience a delicious home-cooked meal.
What our guests say
We loved or intend to return!
All the space has an unpretentious elegance, spotlessly clean large room and prepared to make us feel comfortable and welcome, breakfast served outdoors with careful simplicity of one who knows and loves to get well, and very fresh products. The surrounding area - terraces and pool - very quiet and beautiful. care service, the owner and his assistant could not be more warm and friendly, they made us feel at home. . We love and we intend to return!
A beautiful peaceful place. Karin the owner will make you feel at home.
Beautifully decorated and very clean rooms. The breakfast was wonderful and Karin was a great host!